Patients Info
Med-Hun-Dent Dentistry Sopron
Dental treatments in Hungary, such as dental implants are routin works in our dental clinic in Sopron, Hungary.
All dental problems are different, so we can create for you a personalized estimate of costs and treatment plan only if you send us your panoramic x-ray image by post or e-mail. Do you have questions or wish to schedule an appointment? Do you have individual needs? We're here to help!
In our dental clinic in Sopron, Hungary all dental treatments, dental implants are satisfactory for our patients. Dental implants and dental treatments in Hungary are much more cheaper than in Western-Europe. Our dental clinic in Sopron uses only qualitative materials for dental implants.
Most of the dental problems which occur at our patients are routine. However, there are always new and interesting cases that challenge the skills of our dentists.
As each tooth has its own individual specific problem, it's difficult to talk about prices. We create for each patient's individual case a detailed budget; these prices are intended to be guidance for You.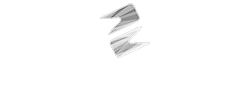 | | |
| --- | --- |
| Monday | 08:00 - 16:00 |
| Tuesday | 08:00 - 18:00 |
| Wednesday | 08:00 - 15:00 |
| Thursday | 08:00 - 19:00 |
| Friday | 08:00 - 18:00 |
| Saturday | 08:00 - 13:00 |