Dental bleaching is a popular dental treatment in our dental clinic.
Our dental clinic in Sopron has more and more patients, who are interested in dental treatments in Hungary. Not just dental implants, periodontology and other dental treatments, but dental bleaching is also a popular service in our dental clinic in Sopron.
The causes for the discoloration of the teeth may be smoking, drinking coffee, tea or red wine. Before the teeth whitening a thorough professional cleaning of teeth, dental clearance and polishing is required by the dentist.
<iframe width="960" height="535" src="https://www.youtube-nocookie.com/embed/Z1B3142dmKs?rel=0&controls=0&showinfo=0" frameborder="0" allowfullscreen></iframe>
It is the technologically most advanced method of tooth bleaching, which is currently considered the safest and most successful type of bleaching. Treatments using the Beyond Whitening Accelerator lamp have been carried out already without risk for more than one million patients.
A bleaching agent is used that is based on water (hydrogen peroxide H2O2) which is very gentle on the tooth structure; an additional agent is used to reduce the sensitivity of the teeth (SiO2). In addition to the bleaching agent an energy-rich light source is used to intensify the treatment. This process takes between 30 minutes and one hour.
The discoloration will disappear simultaneously from the lower and upper teeth. The treated teeth can measure a color brightness levels improvement shown from 3-4 on the so-called Vita-color scale. The bleaching effect lasts up to two to three years.
BEYOND® Lamp
The Beyond ® LED – Whitening Lamp is designed specifically for professional tooth whitening and used worldwide in dental clinics and in dental offices to support the treatment of tooth discoloration.
With Beyond Lamp we can use a technologically very advanced additive filter system, supplemented by the "cold light" of the accelerator. This makes it possible that the treatment takes place only once and is without any side effects such as tooth damage, especially damage to tooth enamel. The bleaching agent is activated by the light emitted by the accelerator of a wavelength of 480-520 nm, which, according to recent studies, is the optimal range for effective tooth whitening. Thanks to the innovative LED lighting technology there is no secretion of dangerous ultraviolet radiation or excessive heat.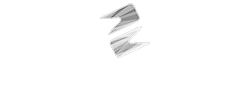 | | |
| --- | --- |
| Monday | 08:00 - 16:00 |
| Tuesday | 08:00 - 18:00 |
| Wednesday | 08:00 - 15:00 |
| Thursday | 08:00 - 19:00 |
| Friday | 08:00 - 18:00 |
| Saturday | 08:00 - 13:00 |