Surgery
a new and modern dental clinic in Hungary
Healthy teeth + nice smile means a new life.
It is our endeavour to advise our patients comprehensively and individually, treat optimally, and serve for a long-term. We set high requirements concerning our work and we hope that our patients will think back to us with satisfaction after many years of the treatment.
Your satisfaction is our guarantee.
Med-Hun-Dent dental clinic is a new and modern dental clinic in Sopron, Hungary
Those patients who have had dental treatments in our dental clinic in Sopron, Hungary, were always satisfied with our dental clinic. Nowadays dental implants or implantology are positioned in the midpoints of medical treatments. Periodontitis is also one of the most important dental treatment in our dental clinic in Sopron.
Our team of Med-Hun-Dent dental surgery has worked with enthusiasm for the health and sparkling smile of our patients for 23 years. The operation techniques performed by us are controlled safely and reliably.
We guarantee a high standard of quality; our colleagues participate regularly on further training and follow the advancing technology.
We emphasize the individual consulting; therefore we develop your treatment concept depending on your individual needs.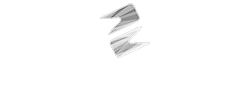 | | |
| --- | --- |
| Monday | 08:00 - 16:00 |
| Tuesday | 08:00 - 18:00 |
| Wednesday | 08:00 - 15:00 |
| Thursday | 08:00 - 19:00 |
| Friday | 08:00 - 18:00 |
| Saturday | 08:00 - 13:00 |