Professional Oral Hygiene
In our dental clinic in Sopron is the tartar with an ultrasound-scalor and other professional devices removed.
Before professional oral hygiene should be a bigger dental treatment done, and later in every 3-6 months repeated. For these tasks our dental clinic in Sopron has its' own dental hygienists. Professional oral hygiene is necessarily required before periodontology.
The prerequisites of the dental procedures and orthodontic treatments are the appropriate oral hygiene and inflammation-free, healthy gums. Therefore, a thorough cleaning before the treatment is necessary. It is the removal of tartar and plaque from tooth surfaces above and below the gum line, and polishing the cleaned tooth surfaces.
<iframe width="960" height="535" src="https://www.youtube-nocookie.com/embed/gQy0YHOCIbk?rel=0&controls=0&showinfo=0" frameborder="0" allowfullscreen></iframe>
Scaling:
Tartar can be removed only in dentistry; at home, unfortunately, it is not possible. In our dentistry tartar is removed with an ultrasonic tartar remover and with other devices and handheld instruments by a specially trained dental hygienist.
In the course of ultrasonic scaler the ultrasound destroys softly the plaque. The smaller sedimentations are removed with fine hand instruments also from the deeper areas of the gingival pockets, without damaging the gums. Unless we remove the tartar on a regular basis, first of all an inflammation will appear, then the inflamed gums will withdraw, and the inflammation extends to the bone. Thereafter, the teeth become loose! So, in the long run, the harmless held tartar-plaque leads to the loss of our teeth.
Polishing:
Polishing with polishing paste in the dentistry is a solution for a professional cleaning of the teeth, even to hard to reach places. From time to time it is necessary to have our teeth cleaned and polished so that we contribute to the integrity of our teeth. On a smooth surface, the plaque can accumulate more difficult, so there is no gingival inflammation, the formation of tartar can be either pushed back significantly or even stopped. Since our teeth are prone to tartar buildup, such cleaning is a fundamental requirement. The perfectly clean tooth surface after polishing it can be with the observance of regular oral and dental hygiene free of tartar. After polishing, the surface of the teeth becomes even much brighter, showing an aesthetically much nicer teeth.
The dental hygienic treatment is performed by a specially trained dental hygienist, with the help of specially developed, specific devices.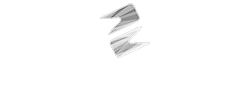 | | |
| --- | --- |
| Monday | 08:00 - 16:00 |
| Tuesday | 08:00 - 18:00 |
| Wednesday | 08:00 - 15:00 |
| Thursday | 08:00 - 19:00 |
| Friday | 08:00 - 18:00 |
| Saturday | 08:00 - 13:00 |