Video Gallery
Med-Hun-Dent Dentistry Sopron
The videos of the Med-Hun-Dent dental clinic Sopron show different dental treatments in our dental clinic.
Dental regulation, dental bleaching and other types of services are included in the most popular dental treatments in Hungary, like in our dental clinic in Sopron, such as dental implants, Periodontitis treatments or dental implantology.
Take a look around our Video Gallery!
<iframe width="560" height="285" src="https://www.youtube-nocookie.com/embed/BLi2DRtpvsU?rel=0&controls=0&showinfo=0" frameborder="0" allowfullscreen></iframe><!-- [et_pb_line_break_holder] --><div style="width:100%; background:#ec8757; color:#fff; padding: 5px; margin-top: -10px; font-size:18px; font-weight: 300;line-height:30px">Fogászati klinikánk bemutatása</div>
<iframe width="560" height="285" src="https://www.youtube-nocookie.com/embed/8D_6zVe7ij0?rel=0&controls=0&showinfo=0" frameborder="0" allowfullscreen></iframe><!-- [et_pb_line_break_holder] --><div style="width:100%; background:#ec8757; color:#fff; padding: 5px; margin-top: -10px; font-size:18px; font-weight: 300;line-height:30px">A Csapat</div>
<iframe width="560" height="285" src="https://www.youtube-nocookie.com/embed/0xeJ3ZCeYpQ?rel=0&controls=0&showinfo=0" frameborder="0" allowfullscreen></iframe><!-- [et_pb_line_break_holder] --><div style="width:100%; background:#ec8757; color:#fff; padding: 5px; margin-top: -10px; font-size:18px; font-weight: 300;line-height:30px">Smylist - mosolytervezés</div>
<iframe width="560" height="285" src="https://www.youtube-nocookie.com/embed/Z1B3142dmKs?rel=0&controls=0&showinfo=0" frameborder="0" allowfullscreen></iframe><!-- [et_pb_line_break_holder] --><div style="width:100%; background:#ec8757; color:#fff; padding: 5px; margin-top: -10px; font-size:18px; font-weight: 300;line-height:30px">Fogfehérítés</div>
<iframe width="560" height="285" src="https://www.youtube-nocookie.com/embed/gQy0YHOCIbk?rel=0&controls=0&showinfo=0" frameborder="0" allowfullscreen></iframe><!-- [et_pb_line_break_holder] --><div style="width:100%; background:#ec8757; color:#fff; padding: 5px; margin-top: -10px; font-size:18px; font-weight: 300;line-height:30px">Szájhigiénés kezelés Airflow-val</div>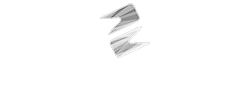 | | |
| --- | --- |
| Monday | 08:00 - 16:00 |
| Tuesday | 08:00 - 18:00 |
| Wednesday | 08:00 - 15:00 |
| Thursday | 08:00 - 19:00 |
| Friday | 08:00 - 18:00 |
| Saturday | 08:00 - 13:00 |