Good cooperation between Med-Hun-Dent dental clinic Sopron, Labor and patients are the clue of the high quality work in our dental clinic.
For the success of a dental treatment in our Med-Hun-Dent dental clinic Sopron, a competent dental laboratory is also needed. Our dental lab uses only qualitative materials, the dentists follow the newest techniques, also in case of dental implants. For removable protheses, crowns-bridges, inlays and other dental treatments is the laboratory prepared.
My name is Andreas Steiner. I am a dental technician by profession and I guarantee the dental technical background for MED-HUN-DENT from the beginning.
I graduated as a dental technician in 1997, and I passed my examination for the master craftsman's diploma in 2011. I have been running my business since 2000, and we have 6 employees. My dental lab, my techniques are appropriate for the production of dentures that meet modern standards. Our knowledge follows the latest trends, of course, with regard to the good, old methods.
I keep an eye for the latest developments, and try to keep up the pace. In the selection of the products, I strive for the best quality. In our dental lab we work exclusively with high-quality products. Our machinery is constantly adjusted to changes in technology.
My company is prepared for the completion of metal-free dentures: Zircon technology, composite-plastic, and titanium ceramics. We make also removable prostheses, combination technique, metal-ceramic bridges and crowns from Biogold, inlays, tooth whitening templates, and night-time teeth lifters.
We have routine also in the field of implant dentures. We have direct contact with several well-known implant-manufacturers. For many years we have worked in Hungary and in Austria.
I have been working together with Dr. Olasz Tibor since 1997, and this relationship is based both professionally and personally on stable foundations. From my part, personal contact with the dentist and with the patients is equally important. The key to the quality of the dental-prosthetic care of our patients is the co-operation between the patient-dentist and laboratory. Only this way can we reach the result of making the best dentures for our patients.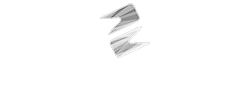 | | |
| --- | --- |
| Monday | 08:00 - 16:00 |
| Tuesday | 08:00 - 18:00 |
| Wednesday | 08:00 - 15:00 |
| Thursday | 08:00 - 19:00 |
| Friday | 08:00 - 18:00 |
| Saturday | 08:00 - 13:00 |