Dental treatments in Hungary for example root treatment is a complicated dental treatment.
Our dental clinic in Sopron has experienced dentists. If the tooth pulp is inflamed or gangrenous ("dead") is, than comes the root treatment. These kinds of dental treatments in Hungary are difficult but not impossible. Our dentists in Med-Hun-Dent make numerous dental treatments like this one.
If the tooth pulp is inflamed or gangrenous ("dead") is, endodontics comes into the picture.
On the teeth a root canal treatment must be performed. In most cases, root canal treatment is the last chance to keep your teeth in your mouth.
To perform a root canal treatment properly, a lot of experience and a special instrument is needed. Lateral teeth (molars) to rescue are a real challenge even for experienced professionals.
These molars have several root canals, which are often curved and narrow. In our dentistry we prepare the root canals with modern machine and hand-off tools and fill with various biocompatible materials.
We are capable to save those teeth which are badly damaged or inflamed. These teeth can either be supplied with a kind of fillings or prepared for a prosthetic work.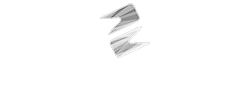 | | |
| --- | --- |
| Monday | 08:00 - 16:00 |
| Tuesday | 08:00 - 18:00 |
| Wednesday | 08:00 - 15:00 |
| Thursday | 08:00 - 19:00 |
| Friday | 08:00 - 18:00 |
| Saturday | 08:00 - 13:00 |